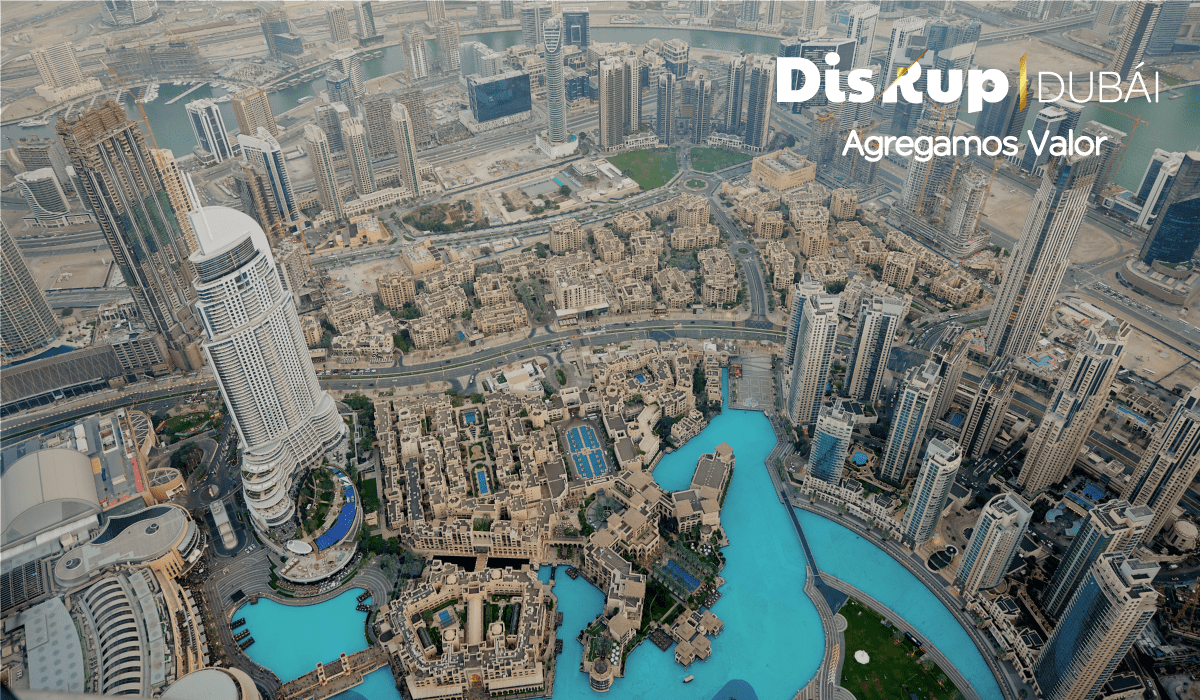 Today I want to explain five reasons why it is worth investing in the Dubai real estate sector.
While real estate activity in the rest of the world is going through difficult times, here there is still no trace of a crisis, nor does it appear that there will be one at the moment.
The part of the city that is not full of buildings is under preliminary construction. Every day more and new projects are launched for sale and are placed on the market for months.
Let's analyze 5 points with which we can understand the investment in Dubai and the reality of this city from this perspective:
1 - Expo 2020
It is one of the investment magnets in the region, as it will elevate the emirate to a solid financial position and most of the capital will flow into the coffers through the commercial activities of the local real estate sector. It is expected to receive 25 million tourists, so more hotels and residential complexes are already being built to accommodate the large number of people who will visit Dubai.
2 - Great rental yields.
Compared to other well-known international tourism and business destinations, rental returns on property in Dubai outperform competitors globally. After-rent returns are estimated to rise from 8% to 10% on apartments. This is a trend with which it is understood that there is no slowdown in the real estate market but an inclination to sustainable growth in the real estate sector in the future.
3 - Strategic location.
Dubai has a strategic geographical position in the region, where all kinds of commercial activities can be carried out with credit, tax, and government facilities because it is considered one of the most important and high-profile investment areas. In addition, the emirate is close to Russia, China, and India, countries that have some of the most important investors in the real estate sector.
4 - Efficient real estate laws
In the past, business activities in the Dubai real estate market lacked formal legislation and regulatory infrastructure, which could regulate business in the emirate's real estate sector. Currently, the laws governing companies in the emirate's real estate sector have been updated. Dubai has world-class laws, a modern land registration mechanism, and a strong property regulatory authority, which is a government manner that cares for the interests of investors and serves as a watchdog among those who sell and buy. Investors have little reason to fear for the safety of their investment in Dubai, not only in the short term but also throughout the life of their investment.
5 - Tourism and commerce.
Shopping malls and tourist attractions are an important pillar in the economy of Dubai, this has helped to keep the property market uniform, stable, and strong from multiple angles since both economic sectors intertwine in a very efficient way.
The Dubai real estate sector will continue to boom for many more decades, this is seen through the great migration of capital to Dubai and the great concentration of companies in this city and it is worth mentioning that everything has been orchestrated and brought carried out in a premeditated way and completely organized by the Emirati government, with which we can understand that Duibái is designed to continue growing over time, with more and more tools and experience.
Our company has a presence in Dubai and Costa Rica, we work hand in hand with the largest developers in Dubai to present customized investment opportunities, this is according to your budget and with specialization in negotiation and treatment for Latin American audiences.